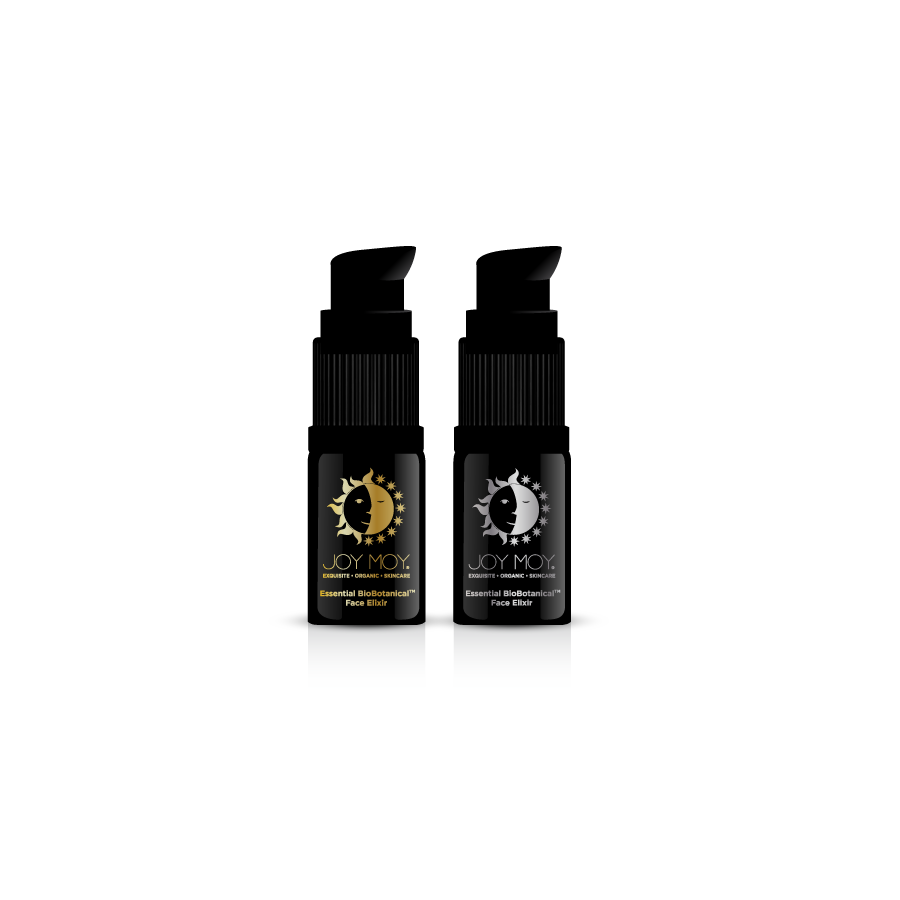 Mini Moys
Joy Moy® Ultimate and Essential BioBotanical™ Face Elixirs .3 fl oz. (8.8ml) each
Mini Moys – Joy Moy® Ultimate and Essential BioBotanical™ Face Elixirs  .3 fl oz. (8.8ml) each.
$60 value. Free with any purchase over $200.
Experience the perfect amount of Joy on vacation or anytime for a quick, healthy glow-up. These two .3 oz. Mini Moys in UV-protective glass are perfect for on-the-go application since they pack the same potent ingredients while taking up less space in your toiletries bag. Plus, they have the same safety travel cap as full-size bottles to avoid accidental depress of the pump. And Mini Moys can be easily refilled.
$

60.00